 Amber House Books
Entertaining readers...empowering authors...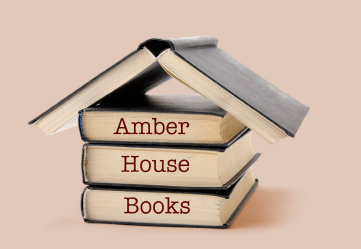 The Highlander and the American…

Toni Olson has traveled to Scotland to bring back the perfect Border Collie, not the perfect man. But the moment she lays eyes on Devlin Montgomery at a Highland Fair, it's as if the strapping young laird with his lilting accent, dark auburn curls, and cleft chin has come strolling straight from the pages of one of her favorite novels.

The last thing Devlin needs in his life is a blond, leggy American tourist obsessed with the romance of the Scottish Highlands. But he still can't resist playing the hero to her damsel in distress. Too late, he realizes the sassy beauty is in danger of claiming not only his favorite dog but his heart…

"Connie Brockway's work brims with warmth, wit, sensuality and intelligence."—Amanda Quick, New York Times bestselling author

"Romance with strength, wit, and intelligence. Connie Brockway delivers!" — Tami Hoag, New York Times bestselling author

"If it's smart, sexy, and impossible to put down, it's a book by Connie Brockway — Christina Dodd, New York Times bestselling author

"If you're looking for passion, tenderness, wit, and warmth, you need look no further. Connie Brockway is simply the best." — Teresa Medeiros, New York Times bestselling author

"Brockway's lush, lyrical writing style is a perfect match for her vivid characters, beautiful atmospheric setting, and sensuous love scenes." — Library Journal

"Connie Brockway's work belongs on every reader's shelf!"—Romantic Times


INFO
Title: LASSIE, GO HOME
Author: Connie Brockway
Genre: Contemporary Romance
Release Date: May 2019
E-Book ISBN: 978-1-943505-53-1
Lassie, Go Home
A Highlander Novella
by Connie Brockway
Coming in May 2019!

Kindle UK
Buy in Print