 Amber House Books
Entertaining readers...empowering authors...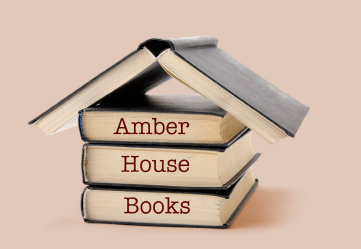 Can two stubborn hearts be seduced into betting on true love?

When Alexander Thorpe returns from the Crimean War, he is no longer the viscount Lucy St. James once adored. Although he treats her with cool detachment, Lucy is alarmed to discover Alex is even more irresistible than the man who won her heart three years before.

Alex returns to discover Lucy has yet to become the bride of another man. He has never forgiven the spirited beauty for the moment their "understanding" became a misunderstanding. But when a ridiculous wager throws Alex and Lucy back into each other's arms, they must decide once and for all if they are willing to forsake their pride for their passion…

"Connie Brockway's work brims with warmth, wit, sensuality and intelligence."—Amanda Quick, New York Times bestselling author

"Romance with strength, wit, and intelligence. Connie Brockway delivers!" — Tami Hoag, New York Times bestselling author

"If it's smart, sexy, and impossible to put down, it's a book by Connie Brockway — Christina Dodd, New York Times bestselling author

"If you're looking for passion, tenderness, wit, and warmth, you need look no further. Connie Brockway is simply the best." — Teresa Medeiros, New York Times bestselling author

"Brockway's lush, lyrical writing style is a perfect match for her vivid characters, beautiful atmospheric setting, and sensuous love scenes." — Library Journal

INFO
Title: One Bride Too Many
Author: Connie Brockway
Genre: Historical Romance
Release Date: May 2019
E-Book ISBN: 978-1-943505-54-8
One Bride Too Many
A Regency Novella
by Connie Brockway
Coming in May 2019!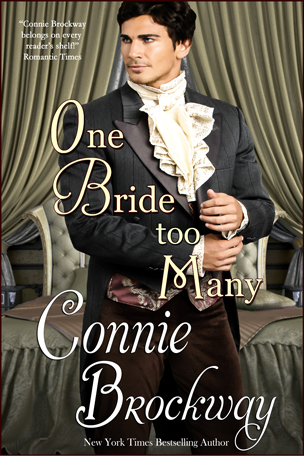 Kindle UK
Buy in Print