 Amber House Books
Entertaining readers...empowering authors...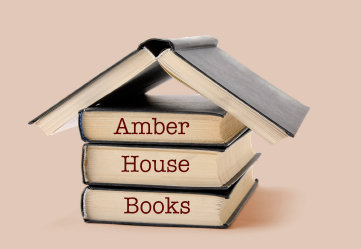 Can an innocent wedding planner ever hope to be a bride?

As the niece of the most sought after wedding planner in all of England, Evelyn Whyte is desperate to save her aunt's foundering business. All she needs is the perfect venue for a wedding. And there is no more perfect venue than North Cross Abbey, the ancestral mansion of Justin Powell, the man whose reputation she had saved from scandal-wagging tongues ten years before.

Justin Powell is a man who believes in paying his debts. When Evie comes to him for help, he has no choice but to surrender his home to the determined duke's granddaughter. But Evie invades his heart as well, putting the daring double life he is living—and her own life—at risk.

As Evie strives to turn a simple wedding into the social event of the season, she finds herself falling beneath the spell of Justin's amiable charms, not realizing they mask a dangerous secret. Justin vows to keep Evie safe, but who will protect him from the tantalizing peril of falling in love?

"Connie Brockway's work brims with warmth, wit, sensuality and intelligence."—Amanda Quick, New York Times bestselling author

"Romance with strength, wit, and intelligence. Connie Brockway delivers!" — Tami Hoag, New York Times bestselling author


"If it's smart, sexy, and impossible to put down, it's a book by Connie Brockway — Christina Dodd, New York Times bestselling author

"If you're looking for passion, tenderness, wit, and warmth, you need look no further. Connie Brockway is simply the best." — Teresa Medeiros, New York Times bestselling author

"Brockway's lush, lyrical writing style is a perfect match for her vivid characters, beautiful atmospheric setting, and sensuous love scenes." — Library Journal

"Connie Brockway's work belongs on every reader's shelf!"—Romantic Times

INFO
Title: Bridal Favors
Author: Connie Brockway
Genre: Historical Romance
Release Date: April 2019 (New Edition)
E-Book ISBN: 978-1-943505-48-7
Print ISBN:
Bridal Favors
Book 2 of "The Wedding Planner" Series
by Connie Brockway
Coming in April 2019!

Kindle UK
Buy in Print