 Amber House Books
Entertaining readers...empowering authors...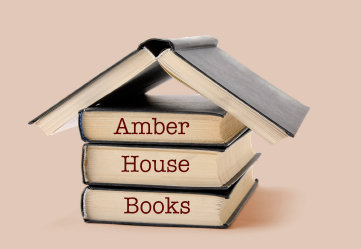 A desperate woman…a dangerous man…

London society knows Hart Moreland, the Earl of Perth, as the perfect gentleman—remote, sophisticated, elegant. But Mercy Coltrane remembers him as "Duke", the steely-eyed gunfighter who shot her six years earlier in a Texas kidnapping gone wrong. When she needs someone to find her missing brother, she decides the earl would be the perfect man for the job.

Hart had returned to London to escape his dark past, never dreaming it would follow him in the form of a flame-haired beauty with blackmail on her mind. When Mercy threatens to expose his scandalous secrets unless he helps her, he is forced to engage her in a tantalizing game of wits, his only weapons masterful touches and stolen kisses.

Mercy knows she is taking a risk by striking a bargain with the devil. But when Hart draws her into his irresistible embrace, tempting her to surrender all she holds dear, she realizes the greatest danger just might be to her own heart…

"A Dangerous Man is a winner! Everything readers want in a romance and more. Connie Brockway writes the kind of romance I love."—Amanda Quick, New York Times bestselling author

"Connie Brockway's work brims with warmth, wit, sensuality and intelligence."—Amanda Quick, New York Times bestselling author

"Romance with strength, wit, and intelligence. Connie Brockway delivers!" — Tami Hoag, New York Times bestselling author

"If it's smart, sexy, and impossible to put down, it's a book by Connie Brockway — Christina Dodd, New York Times bestselling author

"Brockway's lush, lyrical writing style is a perfect match for her vivid characters, beautiful atmospheric setting, and sensuous love scenes." — Library Journal

"If you're looking for passion, tenderness, wit, and warmth, you need look no further. Connie Brockway is simply the best." — Teresa Medeiros, New York Times bestselling author


INFO
Title: A Dangerous Man
Author: Connie Brockway
Genre: Historical Romance
Release Date: March 2019 (New Edition)
E-Book ISBN: 978-1-943505-51-7
Print ISBN:
A Dangerous Man
by Connie Brockway
Coming in March 2019!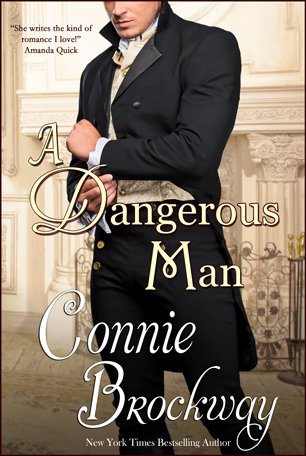 Kindle UK
Buy in Print